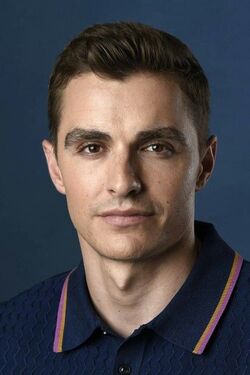 David John "Dave" Franco is an American television and film actor. He portrays Jack Wilder in Now You See Me.
Biography
Edit
Franco was born in Palo Alto, California. He is the seven year younger brother of James Franco, who is also a film actor. Dave and James were raised in a Jewish family.
Even though many (media) sources state Dave Franco has had such success until now, would have been due to his brother. Dave himself has said so otherwise. What he does, Dave Franco states, is the contrary. Whatever role he gets offered by his brother, he won't take it. Franco wants to climb his on way to the top of the mountain.
Personal life
Edit
Dave Franco is often described as the 'cat man', because not many men seem to be into cats or won't tell. Franco owns two cats called Harry and Arturo. He said to have discovered him being the cat guy when he would meet someone he hadn't seen in a while and the second question would always be 'How are your cats doing?'.
In high school Franco liked to write poems as well as his brother James.He almost would have gotten his grad in college for studying psychology and film, but dropped out due to his pursuing acting career.
In 2012, Franco started dating actress Alison Brie. In 2015, the couple became engaged, and in 2017, they married
External links
Edit